"Judge blasts Quinn's top legal eagle", Sunday World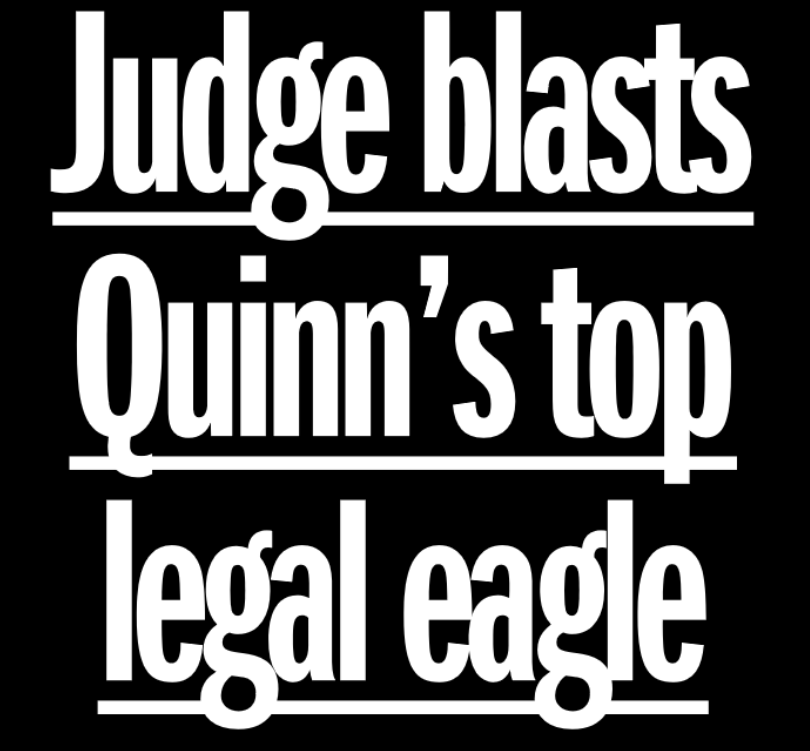 THIS is the barrister who told a court she has never given testimonials for mind guru Tony Quinn – despite appearing in a bizarre video for his €63,000 'mind master' sessions in the sun. Caroline Williams insisted she didn't help promote Quinn's seminars and is not a follower of Educo.
She gave her evidence to a court in the British Virgin Islands despite appearing in a promotional video for his expensive mind seminars in the sun. The Sunday World can today reveal that Williams, who is a member of the Bar Council of Ireland, gave an inter- view for the video after a 'session' at one of Quinn's seminars.
"It was as if you were standing in front of a furnace," Caroline, from Dun Laoghaire in south Dublin, says of her group hypnotherapy session during the video. "When Tony put his hands on me it was an amazing feeling of freedom."
Despite the "amazing" feeling, the barrister seems to have totally forgotten about it. In court earlier this month, Williams admitted she had attended "about" four seminars, including two of the €63,000 'mind masters' seminars.
But when asked if she had ever given testimonials in support of Quinn, she answered "no". She was even more adamant that she was not an Educo follower or a Tony Quinn devotee, saying: "Absolutely not." Williams said she held about 900 shares in oil company INE, including about 500 which she took in exchange for a year's work in 2008. These were worth €160,000 and she said she works three days a month, at a rate of €4,013 a day. She told the court that Quinn had phoned her and asked her to act for the company on an operating agreement.
Williams was paid almost $1million (€822,000) by INE between 2008 and 2011. She told the court that every cent was legitimately paid and provided value to the company.
Justice Edward Bannister was scathing of her evidence, saying she expected him to believe that she was being retained to work for INE on the basis of one phone call and that she didn't remember taking notes during important meetings.
Last night Caroline Williams said: "I'm afraid that was on a private occasion. I wasn't promoting anything at the time. I wasn't aware that was for a promotional video."
When pressed about the seriousness of giving evidence under oath that now appeared to be incorrect, she said that the evidence she gave to the court was true.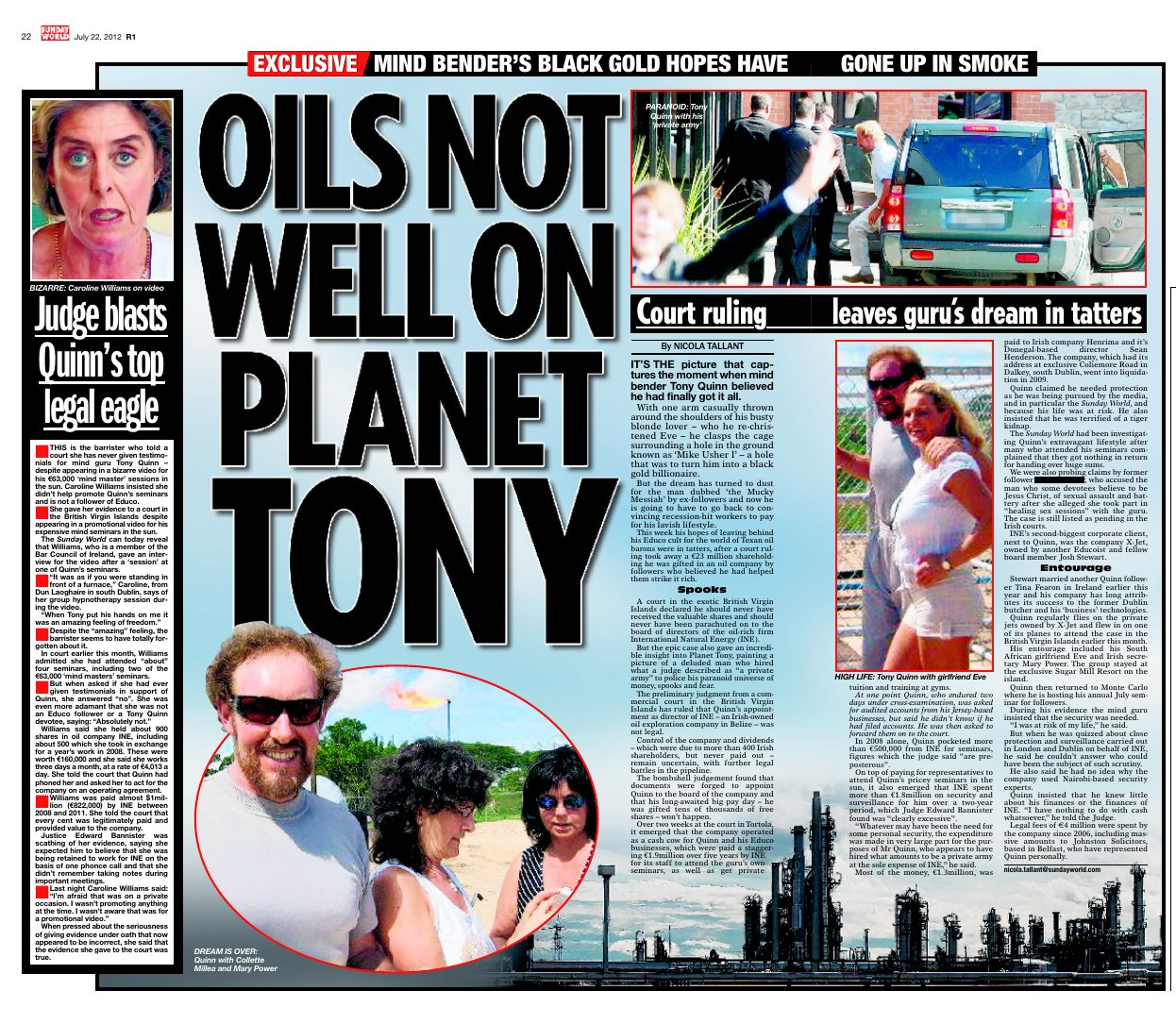 Article sourced from Dialogue Ireland