"Pulp Friction", Sunday World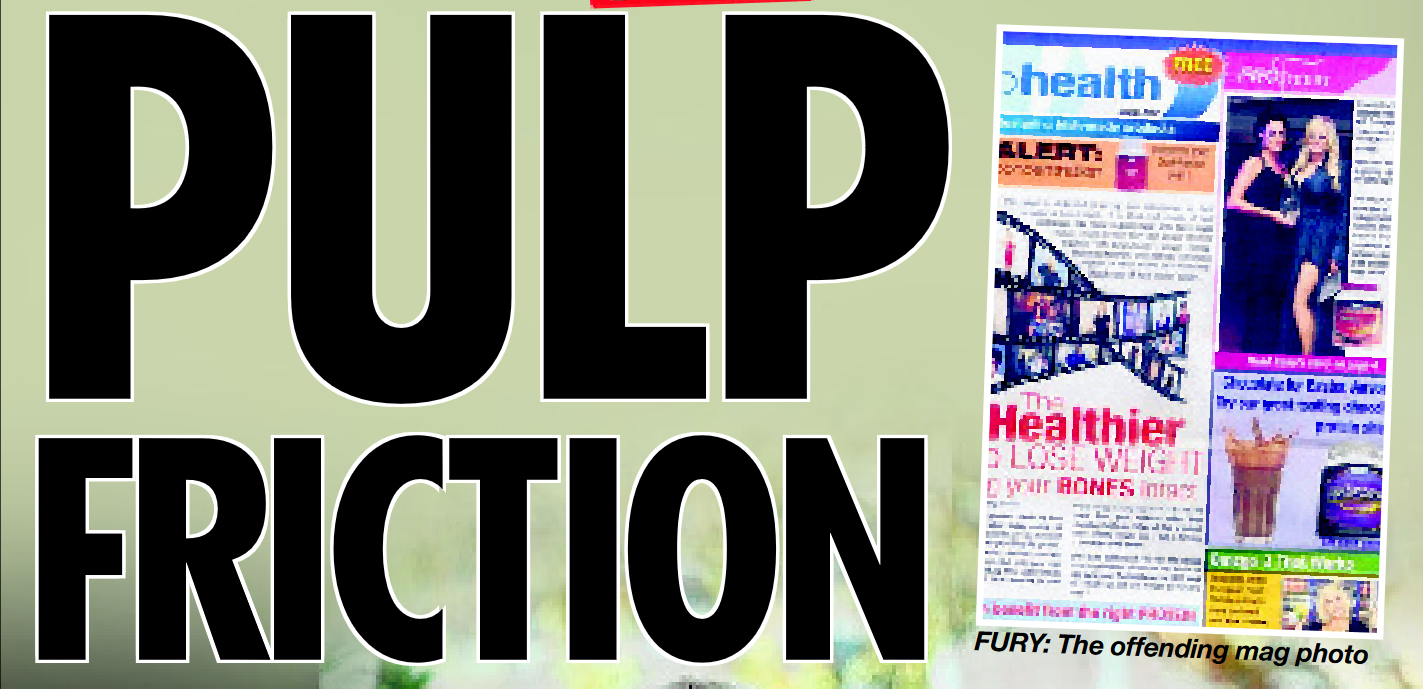 Brunker fury after Quinn uses her in ad campaign, by Nicola Tallant
MIND-BENDING guru Tony Quinn has been forced to pulp thousands of copies of his magazine after a legal bust up with the Sunday World's Amanda Brunker.
Our Amanda went to war with the self-styled Messiah after he used her to promote his cult.
Our girl, whose photograph was used on the front page of Quinn's Educo magazine, stormed: "How dare Tony Quinn attempt to use my photograph to endorse any of his products. I would never support anything involving him and I can categorically say they have no permission to use my image.
Stamping
"Any member of the public who picked this up would think that I had used the product and was rubber-stamping it. This is not the case. I cannot believe they would attempt some- thing like this. I want my image removed immediately."
The author and Sunday World journalist is featured on the front page of 'educo health' which is an advertisement of all Quinn's products which promise the body beautiful.
Thousands of copies of the magazine were being handed out across the country to boost the 'mind guru's' hefty bank balance even further.
It isn't the first time that Quinn has tried to latch on to a celebrity in a bid to improve his image.
In the past he has acted as a hypnotist for boxer Steve Collins and he once tried to befriend Jim Sheridan.
The movie director turned down the chance to make a film about Quinn's life when he approached him with the proposal a number of years ago. Sheridan is believed to have been perturbed when Quinn began to insinuate that he was in fact the re-incarnation of Jesus Christ.
It is understood the former butcher told close associates that he had also sent the script to Tom Cruise's agents in the hope that the actor would jump at the chance to play him.
Quinn has made millions over the years flogging everything from health supplements to mind seminars. He has long tried to associate himself with well-known faces.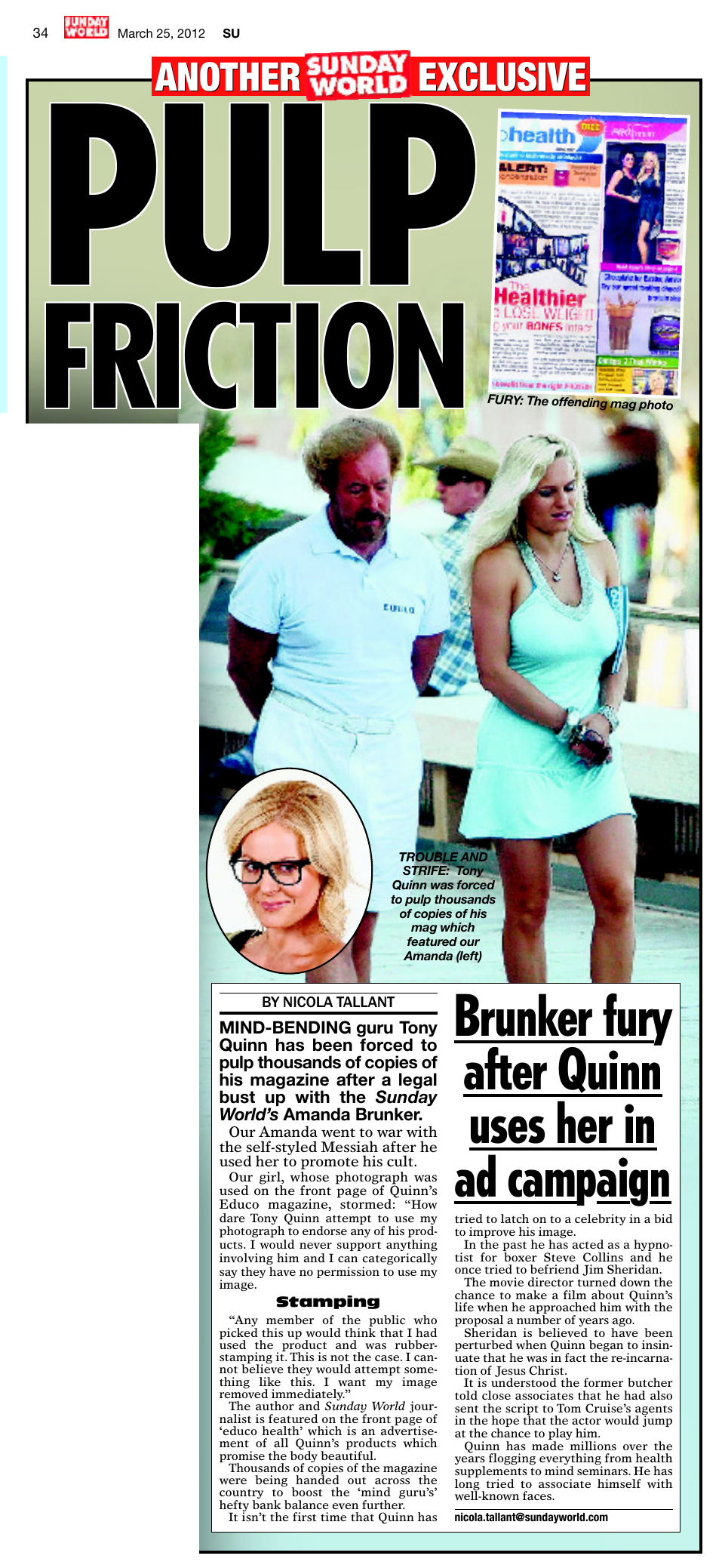 Article sourced from Dialogue Ireland.