"Record View: Cost of 'cult' is too great", Daily Record
TODAY, we warn Scots about the dangers of a new "cult" who have been blamed for wrecking marriages and bringing misery and debt to followers in their homebase in Ireland.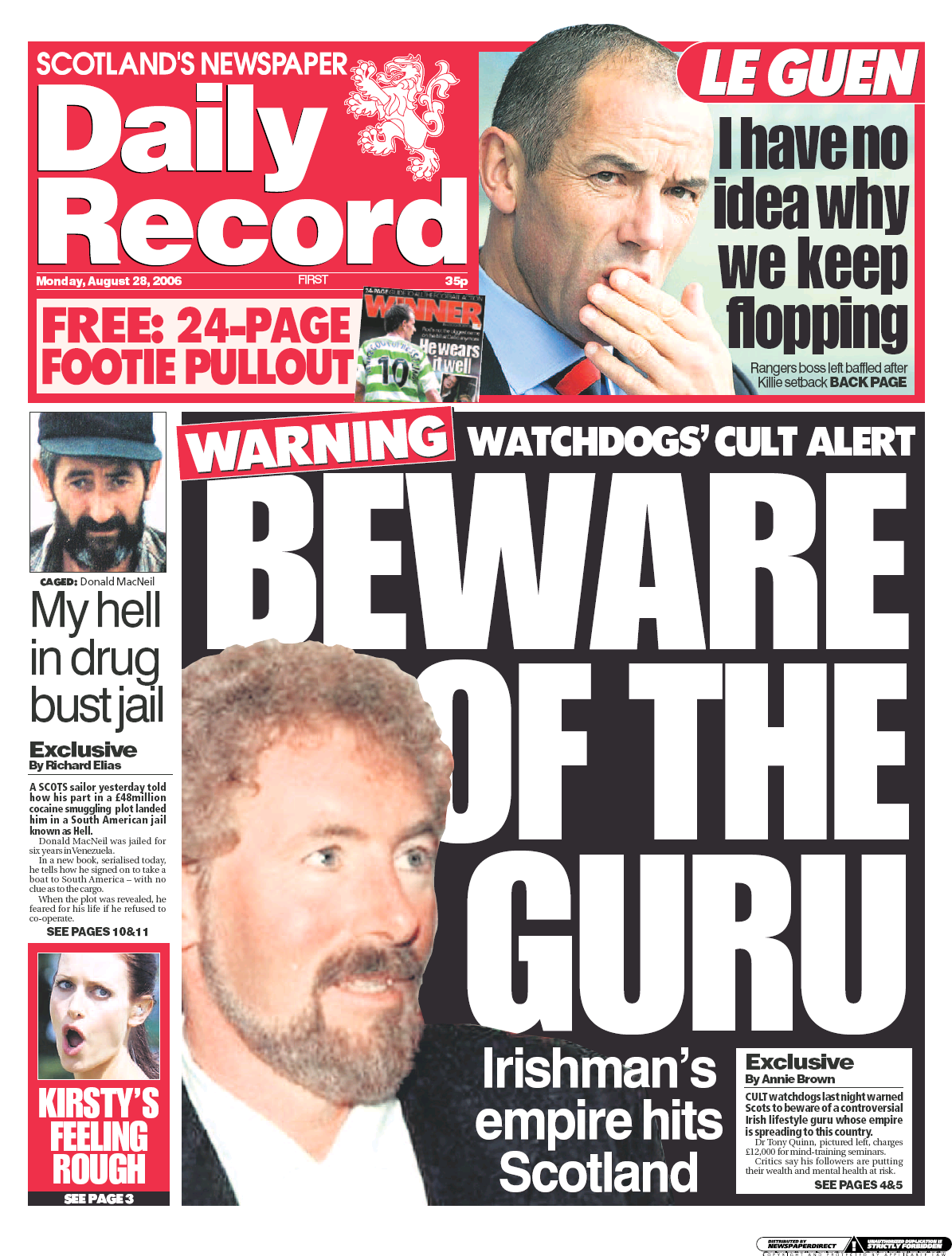 Educo, led by life-style guru and hypnotherapist Dr Tony Quinn, offer a new way of life - at just £12,000 for a two-week seminar.
Devoted follower Dr Mhairi Livingston has now launched the movement in Scotland and urged our reporter to put the £12,000 bill on her credit card. She is also offering lessons at £300 for a 12-day course.
Followers are also urged to spend more by buying Quinn's own diet supplements and distilled water.
Money and debt do not appear to worry the followers of Quinn, who boasts that he "commands the highest fees in the world".
He is reputed to have earned £1million in one month.
But anyone even thinking about signing up for these gym sessions should pay attention to the evidence from Ireland of marriage break-ups and families being plunged into debt after getting involved with Educo - and think again.