"Tony Healed Me With Sex", Sunday World
Former follower reveals what really goes on in the secretive world of self-styled spiritual guru, By Nicola Tallant
(Out of respect for the survivor's privacy I have removed her name and image. She is a remarkable woman)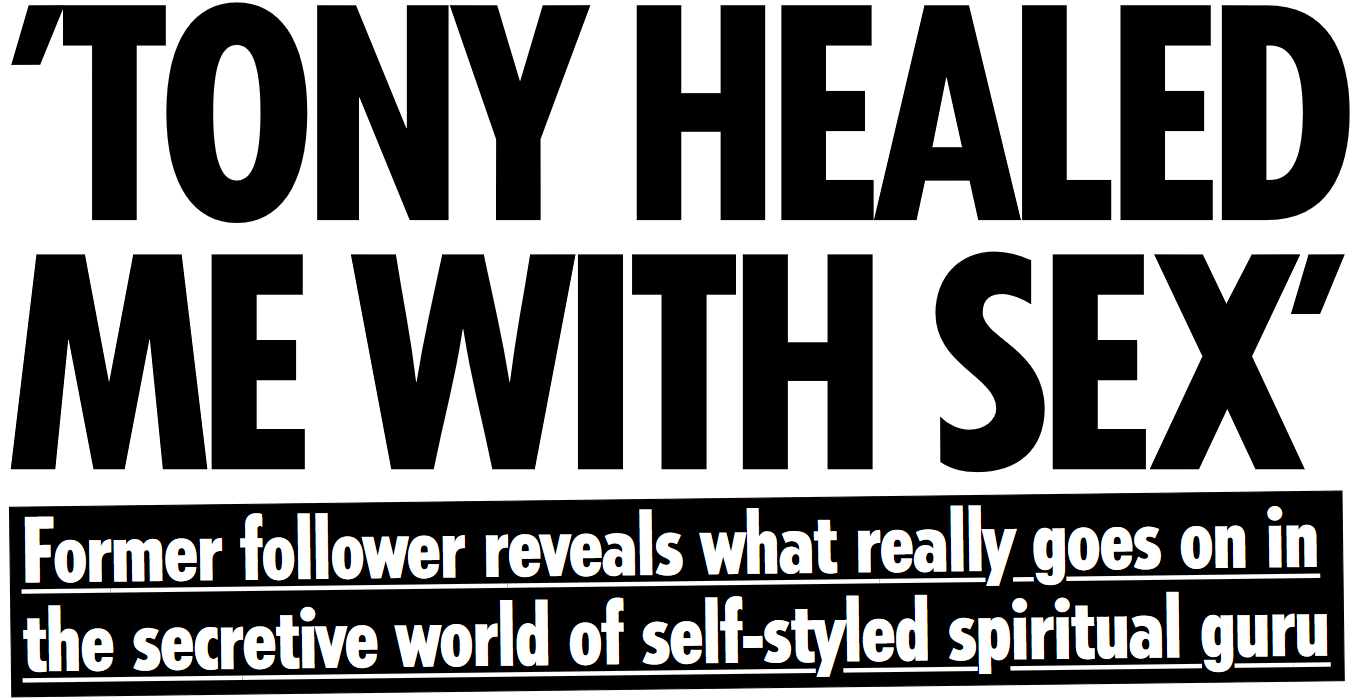 A WOMAN who spent over 25 years in mind guru Tony Quinn's inner circle today lifts the lid on his bizarre world and tells how she had a "healing" sex fling with the man she thought was the 'Messiah'. The former devotee also reveals how she followed the 62 year-old former butcher religiously until she realised he was more obsessed with his growing bank balance than spiritual matters.
M**** ***** from W******** says she believed that Quinn was the reincarnation of Jesus Christ and had three 'healing' sex sessions with him. But she says his greed for money and power forced her to see the light and realise that his 'Educo' system is nothing more than a mind-bending cult.
M**** who quit the group last year and walked away from a lifetime of devotion to Quinn is telling her story today in a bid to help others see the 'Millionaire Messiah' for what he really is. She says she has been subjected to a campaign of bullying and harassment since she left and now wants to fight back for her reputation and good name.
"I devoted my life to Tony Quinn. Like others, I genuinely believed that he way the Messiah and was going to lead us to spiritual freedom. I bought into it hook line and sinker. I sold his €18,500 seminars and his €63,500 seminars to hundreds of people because I really believed they were life changing. I re-mortgaged my own home to attend them. But now I can see the truth. Quinn isn't interested in any-thing but money and power" she says.
M**** who lives with husband P** and their children in W******** first met Quinn in 1982 when she attended his yoga classes in Dublin. She was instantly taken in by the smooth-talking charmer who convinced her and others that he knew the path to fulfilment.
"He was massively charismatic. After the classes he would give a talk and people would shake and swoon. It was quite amazing. He urged us to feel the energy within us and you could really get this sensation inside you. When you closed your eyes the feeling, he calls 'the energy' was very strong. I loved it. It was the way he spoke and the eye contact he made with us. He seemed to have so much empathy with us and with the world. He seemed to offer a purpose to life and knew how to help us become fulfilled people."
At 23, M**** had started dating one of Quinn's most devoted followers, Vincent Hartford, and began attending group seminars at his commune in Howth.
"I think it cost £50 for the weekend of yoga and relaxation which involved talks from Quinn about God and spiritual openness and life. It was wonderful and over the weekend Quinn would lay his hands on us. He spoke of Atlantis and past lives. He was mesmerising when he spoke. I know now that he was using deep relaxation techniques and hypnosis but at the time we all thought he was the Messiah."
"He could see I was taken in and told me I was a very competent and unique person and that felt really good. I got more and more involved and quit my job to work for him full-time. I would run the shop at his yoga classes and at the seminars I would help to make the food and look after those who attended. We started to travel around the country running workshops and yoga." In 1984, M**** gave birth to her first child, J****, but her devotion to Quinn never wavered.
"When he was 10 days old I left him with my parents and went to Dundalk to help with a workshop. He ended up in hospital and I was away. That was the story of J****'s life. I always put Quinn first because I was obsessed with him and who I believed him to be. He was my God."
M\*** says that Quinn strongly promoted the belief that he was the reincarnation of Jesus Christ and one of his closest followers was Moses.*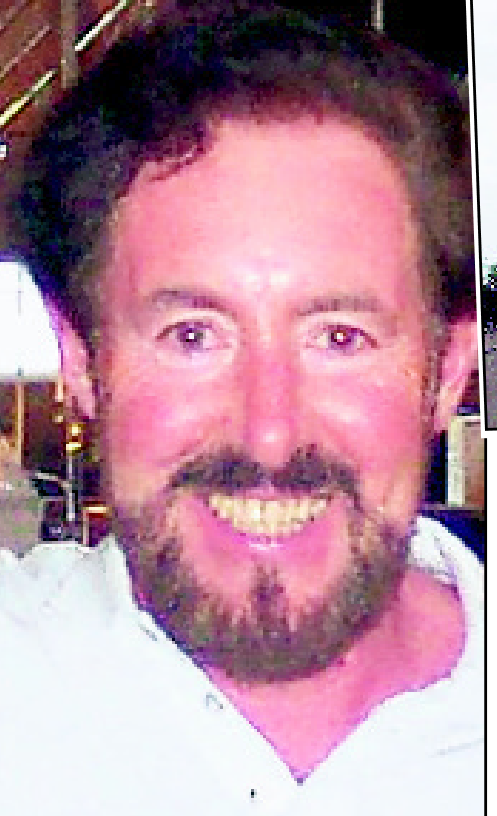 "He spoke of Atlantis and how he had been there in his past life. He told us of his plan to train healers and send them out across the world, of the shops he planned to open that would change the world, of his blueprint that would only bring good news and of the millions that would turn up to his seminars. We all believed he would save the world. We were his disciples and we believed our devotion was for the greater good. I believed my devotion was going to create a better world for my son, for our future and that I would be saved. I never told my family that I believed this man was the re-incarnation of Jesus but they knew I was totally dedicated to him."
As Quinn's popularity increased so too did his business empire. He opened his gym in Eccles Street which became his international headquarters. Followers would send money in envelopes to the office for 'absent healing' and the seminars became more focused on the fixing of problems and ill-health. He bought Hicks Tower in Malahide where he and his closest followers moved while others stayed at the original Howth commune.
Around this time a special seminar was held for over 70 people to train them to become 'healers'. M**** and other 'healers' travelled the country to hold their own classes all the while promoting and selling the Quinn philosophy and his summer seminars in Dublin. They hand-delivered his 'Blueprint' free newspaper which promoted his philosophy of healthy living and spiritual contentment from Donegal to Cork.
"It took up so much time. We got no wages. We wanted to do it – it was part of that bigger plan to save the world. In my mind I was doing the right thing for the world and my Messiah while working on my own spirituality. At Hicks Tower, Quinn had his own quarters and we didn't see him that much. When we did we would all wait for him to speak and when he did we could stand mesmerised for any length of time listening to him."
In 1992, M****'s devotion to Quinn was to move up a gear. The year was a watershed for her which started in May when a personal incident left her deeply upset. In her distraught state she asked a close friend to inform Quinn.
"One of Quinn's followers was sent to tell me that Quinn wanted to see me. For some reason I felt fearful at the thought of seeing him. I was taken to Quinn's private quarters where he told me I had been possessed by an evil spirit. "He stayed up all night talking to me and calmed me down. I asked him if there was a spirit in the room taking care of me and he said: 'Yes'. I believed in what he was doing and felt myself calm down. I felt like I was in very safe hands and after that I wanted spiritual peace even more than ever."
Quinn told M\*** to eat pears to rid her of her 'possession but told her she was close to reaching spiritual enlightenment – a state he said was attained when the personality was broken down. Months later M**** was in the kitchen at Hicks Tower when she started a conversation with Quinn. He asked her to go upstairs to his private quarters for a chat where she claims the first of three bizarre sexual encounters took place.*
"I don't remember everything about it but I was extremely upset afterwards. I spoke to some of his closest associates and one, in particular, told me it was about 'breaking down my personality and connecting with my spirit'. Did I swallow that? At the time yes. This was a man who had told us that he knew where Jesus and Buddha went wrong and he wasn't going to make the same mistakes as them – he was going to save the world."
Still confused about the encounter, M**** requested to see Quinn himself. His secretary Mary Power arranged a meeting, again at Quinn's private quarters, at Hicks Tower.
"When I got there I told him I was confused. He pointed to the floor and told me that it was OK for me to adore him. I remember him telling me: 'I may upset you and hurt you but I can't damage you'. It was the first I had heard of that."
Months later M**** decided to put the experiences behind her and got engaged to her future husband P** whom she had met on an earlier seminar.
"I told P** about it in a round about way and said that Tony had done stuff but that it was for my own good. I decided to write to Tony and tell him we were getting married." she says.
As the wedding approached, M**** says she was contacted and asked to go to Malahide for a meeting with Tony.
"Before it I was told by someone close to Tony that I was in trouble for opening my mouth. Quinn told me I must break all contact with him and his centres. I was shocked as I was working as a relaxation therapist in Mullingar and thought I would be carrying on in W\******* when I relocated there after I got married. He claimed that some reporters had got their hands on a story that would ruin my life, and my family and boyfriend would have nothing more to do with me.*"
"He said not to worry that he had paid them off but it was better that I never talk to him again. If, in future, anyone should ring me asking any questions about him I needed to know that it was actually my life that would be ruined and it was me they would write about. I couldn't understand what it was about. I had always been a very open person and my family had always known what I had done, good and bad. I wondered what this terrible thing could possibly be."
"I left the house that day and was to have no more involvement with him. Looking back it is obvious that he was worried that I had been talking to people about what had happened and he didn't want that. He wanted to cut me off and scare me."
The warning didn't deter M**** from her Messiah and, fuelled by her equally devoted husband P**, the couple continued to keep in touch with their 'religion' while they settled down to married life after their wedding in February 1993. Over the proceeding five years the couple began their family and attended regular meetings held by Quinn's 'Educo' followers in Ireland.
"I believed that what had happened was to do with my failings and not Quinn's. I stayed away a bit more because I was instructed to do so and not because I wanted to. Also my son J**** was very much involved as his father was one of Quinn's biggest devotees and lived in his Malahide house."
In the meantime, a massive metamorphosis was to happen in the world of Quinn and he was to transform himself from a little known Irish spiritual guru into an international sensation. In 1993 he moved to the Bahamas where he began running seminars in the sun at the cost of £15,000 a session claiming he was doing university research.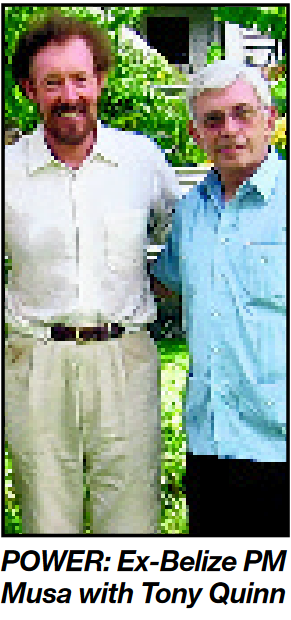 In hurricane season he moved the seminars to Monte Carlo, LA, Egypt and Agadir in Morocco. Back home his followers were offered commissions of £2,000 for everyone they signed up to the fortnightly sessions with the guru and a controversial pyramid scheme, which he claimed had come 'from the light', got underway.
For those who signed up, the promise was one of spiritual happiness and business success and to unblock the mind of negative thoughts. Hundreds signed over their money to spend time in his presence and learn his Educo techniques. In 1995, he began working with Steve Collins in the run-up to his WBO world title clash with Chris Eubank garnering huge publicity on the way. Quinn described himself as Collins 'mental coach' and boasted after his victory that he had hypnotised him to feel no pain.
By 1998 when M****'s husband P** ***** decided to dig deep and attend a Quinn seminar in the Bahamas for spiritual enlightenment the couple raised the money from their home. His fee, like all others, was paid to a company based in Jersey, Human Potential Researches Limited, which operates under the trading umbrella company Baringo.
Within months M**** attended a seminar in the Bahamas herself and on it saw Quinn for the first time in years. "Things had changed a lot," she says. "Most of the old group were gone and some new people were now involved."
On the seminars he devoted time to talks on 'financial freedom' and vigorously promoted it. It was to be attained through the sale of his seminars back home and M**** decided it was the key for her to re-gain her position as a working devotee and re-pay the cost of the two seminars.
"He sold it very well. He very much spoke about his concept of 'OPM' or Other People's Money. He cited the fact that Henry Ford never spent a penny of his own money, nor did Onassis and that this was the way to encourage people to borrow money for seminars." she said.
On returning to Ireland she got her agent's pin number from HPR (Human Potential Research Ltd) and set herself up as an agent.
"Over the years there were changes in the structure of commissions but as always it came from the 'light'. At the start the commission was £2,000 then it changed to a two layered scheme where we got £2,000 from each person we sent and £2,000 from each person they sent. I believed with all of my heart the best thing I could do for people was to put them in front of Quinn so I was a passionate promoter."
"I stood and talked from the heart about Quinn and all he could do for people and the world. I spoke about an occasion where I was in a car crash outside Hicks Tower and Quinn came to me and to the hospital. He used his 'techniques' to ensure I didn't feel pain. I used this story constantly and I am embarrassed now to say that I embellished it."
After the euro came in as the new currency Quinn changed again from the two layered scheme and currently sales reps get one single payment of €5,000 for each client they send on an €18,500 seminar. In total, M**** herself attended six seminars – two of which were the more costly €63,500 upper level seminars while P** did three and one upper level costing them a six figure sum. Members of her family also did seminars encouraged by M****.
"Around this time about 20 of us were called to a meeting in Hick's Tower by Quinn. It was a strange meeting. When one of those present went on his knees asking Quinn to heal him, people started falling off their chairs, throwing themselves on the floor, some laughed hysterically, others cried. It was spontaneous and dramatic, an incredible reaction and that feeling of 'energy' was very strong."
"One woman literally went flying across the floor and ended face down on the floor at his feet. Quinn told us that the world was destined to be saved by a group of people and that this responsibility rested on the shoulders of those present in the room. He was not happy about how things were progressing and told us that if we didn't come up to the mark then he would do it on his own. Some of the people in the room who were really upset by this. I left that room convinced that he was who we thought he was, Jesus Christ, and I felt that I had to try harder but it wasn't easy."
While she says she continued to believe Quinn's message, she became concerned when people returning from the seminars constantly told her it wasn't what they were told it would be.
"The seminars no longer seemed to reflect the spiritual aspect that had drawn me in the first place and which was what I was trying to get others to experience. It became clear by about 2007 that people were deeply unhappy. In my opinion the emphasis was now being put on Quinn's fame, power and financial status. I was at one point told by one of his closest assistants that the main goal now was to make him rich and famous so he could become a beacon to inspire others."
"I was becoming more disillusioned with it. When I really questioned myself I realised that I had had suspicions and doubts for a long time but over the years I had always pushed them away. I had believed in him. I believed he was the re-incarnation of Jesus Christ. I believed it when he said he could change the weather. I believed it when, every time something tried to come against him that 'gremlins' were trying to stop him succeeding in his purpose."
"I believed he could heal people and the world. I believed it when he said he could see our past and future in our 'auras'. I believed it when he told us the things he 'remembered' about Atlantis. Now as I really started to look at it properly for the first time I realised that this was nothing more than a money making business and there was only one person getting rich while many others were getting in trouble financially, including ourselves."
After 25 years within Quinn's inner circle, M**** found her new realisations frightening and overwhelming.
"I had this palpable fear that if I was wrong I was going to hell. I considered that maybe I was the reincarnation of Judas! When I opened up to my son J****, who had studied philosophy for four years in Trinity, I was shocked to find that he had never bought into the Quinn ideal."
"I was stunned to realise that he had waited most of his life to have this conversation and that was what opened my eyes to how strong my devotion had been to Tony Quinn – that I was so defensive when it came to him that nobody could have spoken to me. Without J**** I don't know what would have happened to me. I also sought help from psychologists, counsellors and experts in the field of cults."
Six months later M**** and her family met Tony Quinn at his request. They said how they felt and asked that the 'guru' return the money they had given as he had, they believed, 'falsely' represented himself to them.
"From that day an already heart-breaking situation has turned into an even more difficult one. All kinds of things are being said to me and about me and my family. I have received messages telling me that the Gardai were coming to my door, anonymous emails saying I made sexual advances to Tony Quinn a few months ago and claiming that I am in a conspiracy with others to blackmail him. I can see now how mesmerised I was with my belief in Quinn. I understand now that is how the cult mindset works."
I have no other means of communicating my story to the people I have influenced. I am taking this opportunity to tell my story in the hope that people will connect with what I am saying."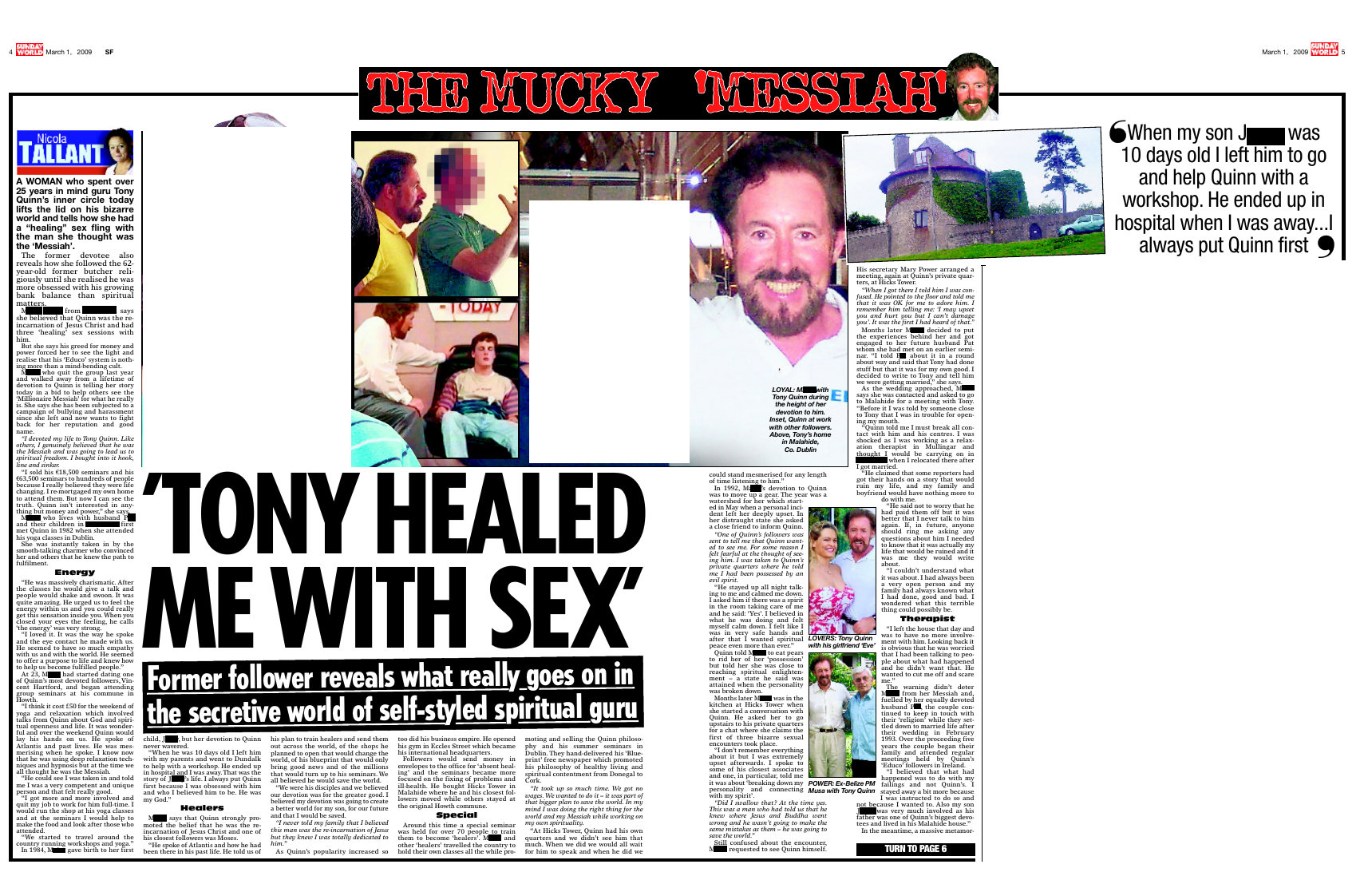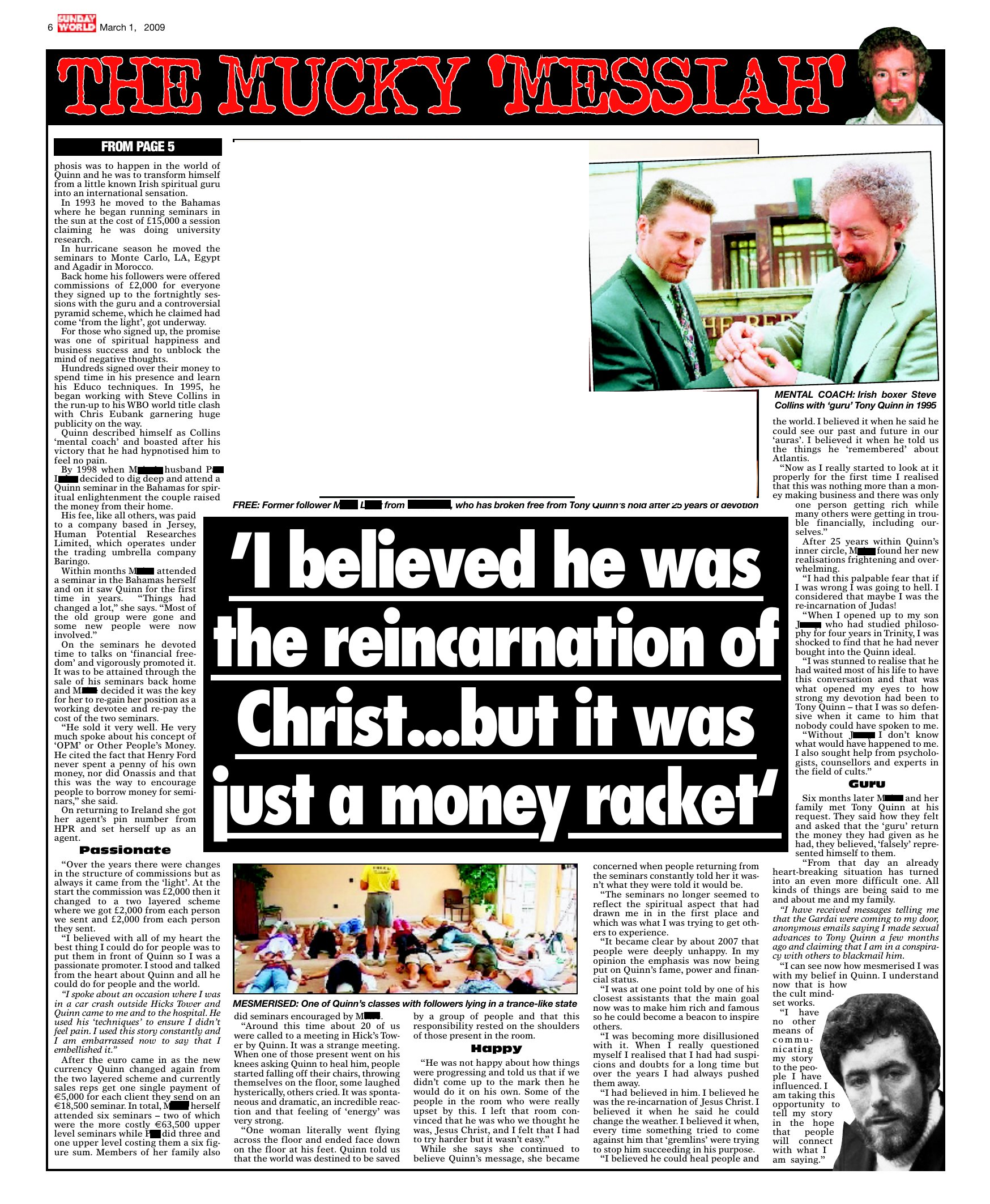 Names and images of the survivors and Victors of Tony Quinn's Cultic abuse removed out of respect for their privacy.
Article sourced from Dialogue Ireland.